Horrible thought - I really hope that the new Beer Barrel Man merchandise Brewers spokesman Tyler Barnes
promised
in the Journal Sentinel actually features, you know, the Beer Barrel Man.
I worry because a different version of the Beer Barrel Man has turned up in recent months, as the merchandise companies discover old graphics.
I don't know much about the graphic's origins. So far as I know, he first showed up on this water transfer Flex-Cote decal, circa 1970: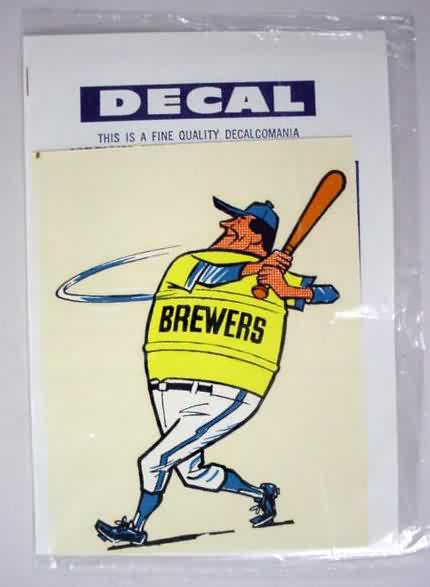 The same company made similar decals for other clubs as well:
Wherever it came from, the image has gained greater currency in recent months. Fingers crossed - it would figure that after years of waiting for the Beer Barrel Man to be merchandised by the club, they would choose the wrong one.